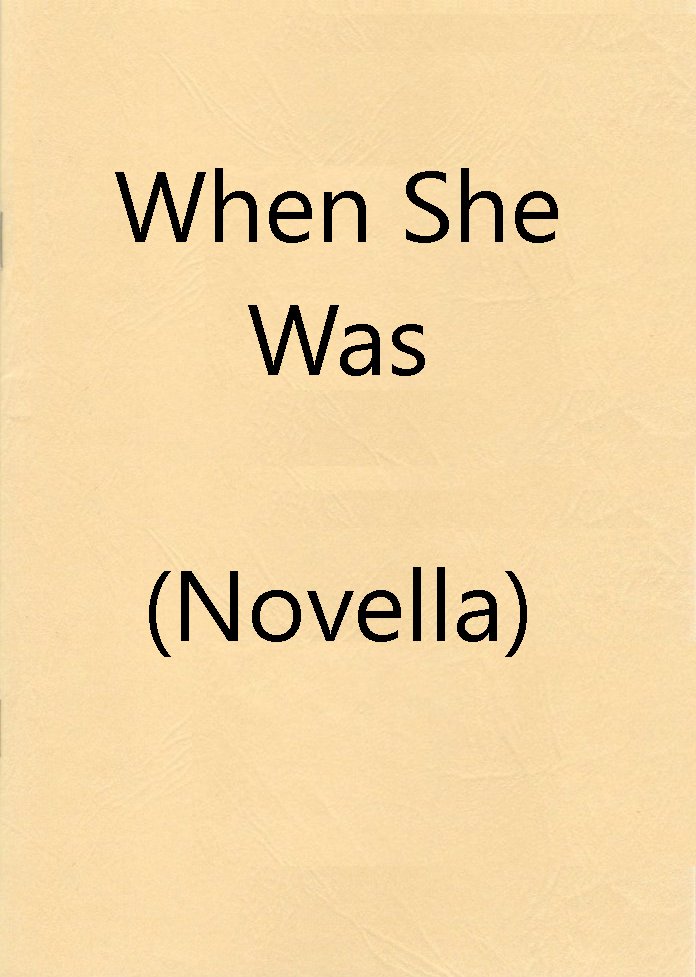 To order, contact X Press by clicking here:
or contact Mario at mmpetrucci@hotmail.com
Extract:
Not Death the great leveller, but loss, a Loss greater than, with no clever aphorisms to express it, a simple equation, banal – a 'why me?', or a 'please make this go away', an 'oh dear god' – Grief as ineloquent, like the three nestlings beneath your windowsill, huddled just out of view... and all at once the vast anvil-headed cloud of Grief comes at you, forming within your grasp and only these three tiny pairs of thought to launch yourself into it.

*
Imagine you found, concealed beneath floorboards, a journal that contained the most intimate thoughts of a man utterly lost to love, logging his slow resurfacing from the wreck of a catastrophic relationship. When She Was carries all the potency of such a discovery, creating a compelling psychological narrative from the teeming 'randomness' of daily reflection. There are many detours, into offbeat social observation, bottomless musings, even quantum physics; but the unwavering heart of this book is its frank exposition of male thinking. Here, finally, C.S. Lewis meets Sally Rooney and Rob Doyle, plumbing the tender culpabilities of living and loving, fearlessly riding the treacherous undercurrents of misunderstanding and rage. Mario Petrucci's impressive debut launches us into midnight swells of hurt, navigating vulnerability to its hard-won harbour: redemption.
*
On When She Was:
" "
Times Literary Supplement
*
REVIEWS of When She Was...
"xxxxxxxxxx." Exxx 182 (June 202y; Pxxxx McXxxxx).