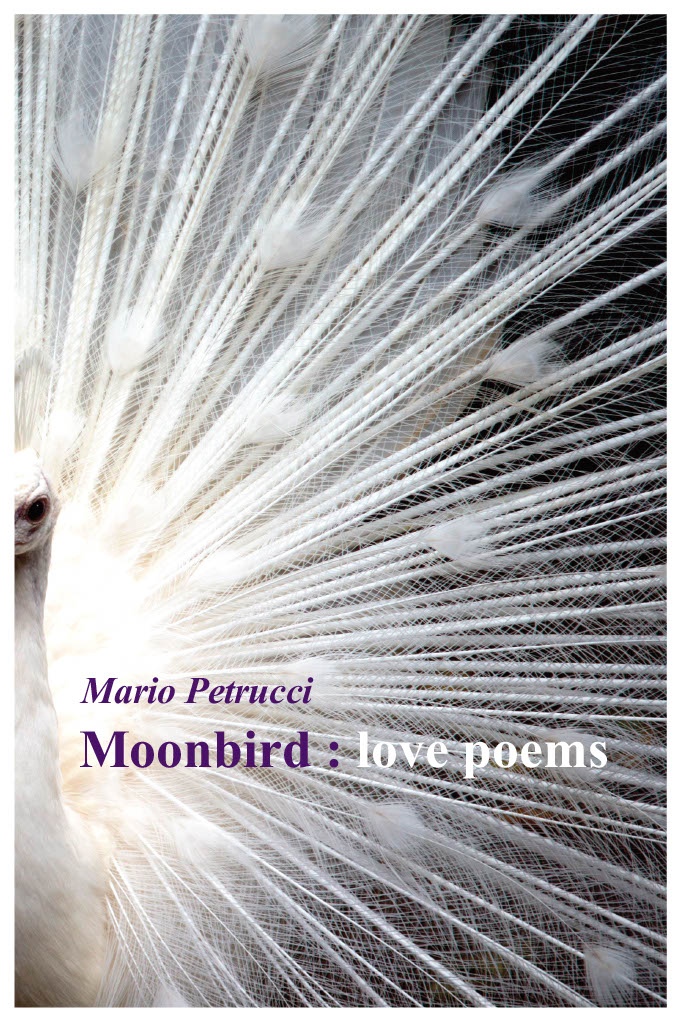 Virus

Held within distance
is means for intimacy more
bracing than embrace or
in absence so individually felt
more presence than kisses:
have nations seen how isolation
melts into touch that is
touchless… something precious
no longer rationed
a flinging to love almost
too much?
What is this breath
breathed so
separate as togetherness
so that even
if Death should dare
for each
each may reach
there as Us?

*
when

I find the petals in me
you are opening that blossoms me
or sun's molten metal
you are emptiness gently to carry me
when I fill my moon
you are that silveriness to spill me
no longer alone
you are love that marries me

So – whenever you wish
whatever you wish
let me be ocean's rim
that comes to you
seas that miss yet
never fish you
these waters
you swim that
moment
to moment
kiss you
(c) Mario Petrucci 2023


To order, contact Fair Acre Press by clicking here:

or contact Mario at mmpetrucci@hotmail.com
Inspired by Pablo Neruda and E. E. Cummings as much as by Rumi, Moonbird : love poems provides a courtship display of rare distinction, combining a compelling uniqueness of voice with insistent imagery and profound sonic beauty. These pieces strut regally before us in sensuous thrall to physical love; but they also soar with all the grace and composure of devotional literature, alert to each sacred updraught from the beloved. This is modern love poetry singing itself to strains of timelessness, its spirited flights of sensibility ever grounded in stillness. Admired for the vitality and innovation of his translations from classical and medieval love poetry (Catullus, Sappho, Hafez), Mario Petrucci here lights up language with the intensities of adoration across its many phases, from the pared crescents of near-wordlessness to consummation's full-rounded soul-song.




* * * VIDEO excerpt from Moonbird : love poems .... (not for redistribution) * * *

"Moon : Bird : Sea" [written/recorded 2020]


******************************************************************************************************************************************

Reviews of Moonbird : love poems...

"I read it in one go. I am attempting a response while still in a reverie and barely have words to do you justice. If the Song of Songs were composed today, it could not speak more vividly of Love in its most wonderful manifestations than in this Moonbird." Reader comment.

"xxxxxxxxxx." Exxx 182 (June 202y; Pxxxx McXxxxx).