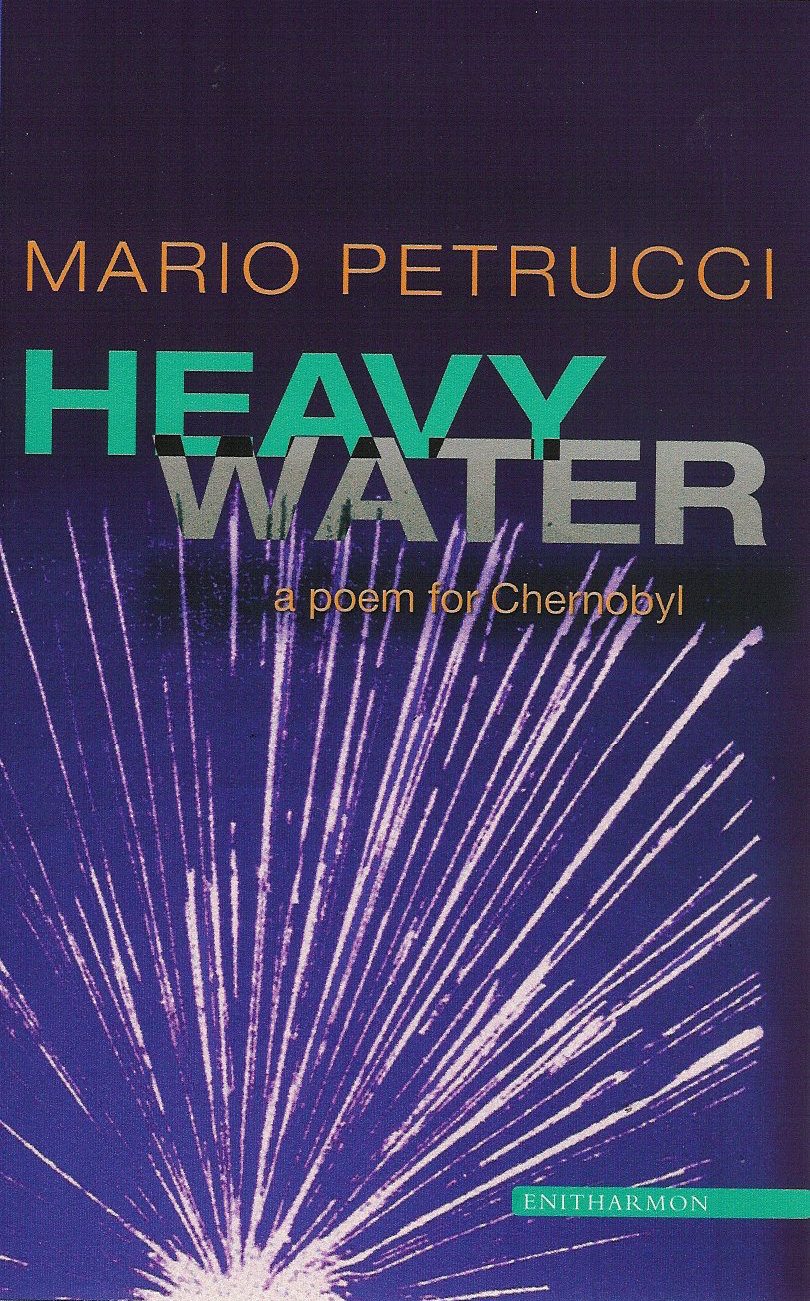 To order Heavy Water, contact Enitharmon Press by clicking here: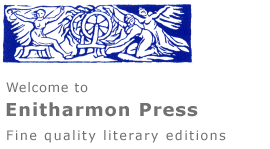 or contact Mario at mmpetrucci@hotmail.com


MINERS

(Chernobyl, 1986)


We worked naked. The old way.
A shovelful – sometimes a handful

at a time. Every mineshaft pisses itself.
But this – this one stank. Something

wrong in the water. And that heat.
As if there was more Earth above you

than below. We came out fainting
like girls. Our black wouldn't wash.

We knew this was no ordinary ore.
That each grain we dug was worth a life.

We lived for morning. How it gave
delicate colour to the walls of our tunnel.

They filled it with mercury-water –
it thrashed at the sides as Holy Water

in some vein of hell. Liquid air
they said. Or this Reactor will sink

like Atlantis. And now there are those
who will not stand near us. To them

I say – How will you bury us? And so
we are all agreed. All we brothers –

from Kiev. Moscow. Dnepropetrovsk.
We vow to bury one another. This

is impossible they tell us. It cannot
be done. It can. We are miners.

We know how to dig.


(c) Mario Petrucci 2004




Click here... for audio from the Chernobyl books,
courtesy of Archive of the Now.
WINNER OF THE DAILY TELEGRAPH / ARVON INTERNATIONAL POETRY COMPETITION

'Heartfelt, ambitious and alive.' Jackie Kay

On April 26 1986 at 1:23 am, in the cool dark of an early Saturday, the fourth reactor of the Chernobyl nuclear complex exploded.

Heavy Water is based on eyewitness accounts of the Chernobyl disaster. Petrucci takes up the challenge confronting society in every age: to attempt the difficult task of exploring its most terrible events. His poem unites the concerns of artist, humanitarian and historian at a common source: the desire not to forget. Heavy Water stands to remind us that those who have been exposed to the invisible should never become so.


Click here to read a review of Heavy Water/ Half Life published in Resurgence.


Click here for Mario's Chernobyl films which use the poetry as the basis of their narrative.


"Brilliantly varied... a true European whose sympathetic understanding extends to every human condition."

POETRY QUARTERLY REVIEW


"Weighty and painful. Powerful material... a public warning."

POETRY REVIEW


"An amazing piece of work... The use of words is so graphic, so clear, so exact."

BBC RADIO 3, The Verb




"While the media's attention flits to the next crisis and the next, this poem gravitates towards the reality lying beneath the word Chernobyl. First the writer listens... then gives us back voices, individual and clear, with a message we cannot and must not ignore. The result brims with unsettling implications for us all; and yet... remarkably, unexpectedly... never ceases in its compassion, in its celebration of the human spirit."

PHILIP GROSS


"That's the true test. To find poems which wind their way so skilfully into your imagination, which help you enter their particular worlds so completely, that you blot out whatever's going on around you and live, for a moment, in the poem ... then come back changed."

JO SHAPCOTT, The Arvon Anthology 2002


"The characters are utterly convincing, their voices powerfully evoked. Petrucci's use of form is remarkable, suggesting a kind of gasping dignity in the face of death. Heavy Water is that rare breed of book: one that genuinely delivers an original and incisive vision."

VALENTINA POLUKHINA
Emeritus Professor of Russian Literature, Keele University


"A panoramic, ghostly, profoundly moving vision of an immense human disaster... an unsentimental, uncluttered elegy that honours the generosity and resilience of the human spirit."

IOTA 66




"Haunting... boldly experimental in form, the work is shocking yet pervaded by an uplifting beauty."

SOUTHBANK


"Radiates compassion"

THE OBSERVER




"Over and over again, Heavy Water pulls off breath-taking successes... This is almost unbearably moving and manages - as Petrucci clearly intends - to take the materials of the banner headlines to which we grow so accustomed and to return them to the human realities, to breath, to touch, to feeling. As a definition of poetry to be going on with, I can think of few better."

MARTYN CRUCEFIX, The North


"This is as close to that abyss, the experience of really being there, as you are likely to get... This is passionate writing, and not simply politics. Emotional but not emotive, it is informed by historical research and by the author's knowledge as a scientist. The poems are open to the awe of the situation as much as the outrage. They leave us free to respond."

"Good modern poets are still addressing the questions of life and value... But start right here: written with grave intelligence, these poems look the almost unspeakable in the eye; they record, warn, caution, memorialise and also celebrate. They are a reminder of what poetry can do for all of us."

RESURGENCE




"Overwhelming... achieve[s] in poem after poem, in spite of the terrible suffering and devastation he is dealing with, a strange unnerving beauty. Partial quotation cannot possibly convey anything of the power and haunting music of this sequence which should be read by everyone who has any interest in poetry... I found Heavy Water instructive, moving and aesthetically admirable, a very fine achievement and a book which no one should be without."

VERNON SCANNELL, Ambit 177


"These victims stay with us - haunt our dreams, shock and shock again... Extraordinary and harrowing."

PN REVIEW




"Admirable... a sense of evasive menace with real purpose... We can be grateful to Mario Petrucci for making a stand for ambitious public poetry and for challenging the silence of many writers on political events on the scale of Chernobyl."

ACUMEN 50


"This inflicts on the reader the finest sort of shock, not just to the senses, but to the conscience, to the soul... Petrucci has that rare talent - a tragic imagination."

"I would put it amongst the top five poetry collections to appear this year. It is necessary, cathartic and profound."

POETRY LONDON





* * * 'Last Wish' - an excerpt from Heavy Water: a poem for Chernobyl
(... click here for AUDIO) * * *

... or watch as a short VIDEO, below... (not for redistribution)