poetteacherperformerscientistecologistwarpoet - home

curriculum vitae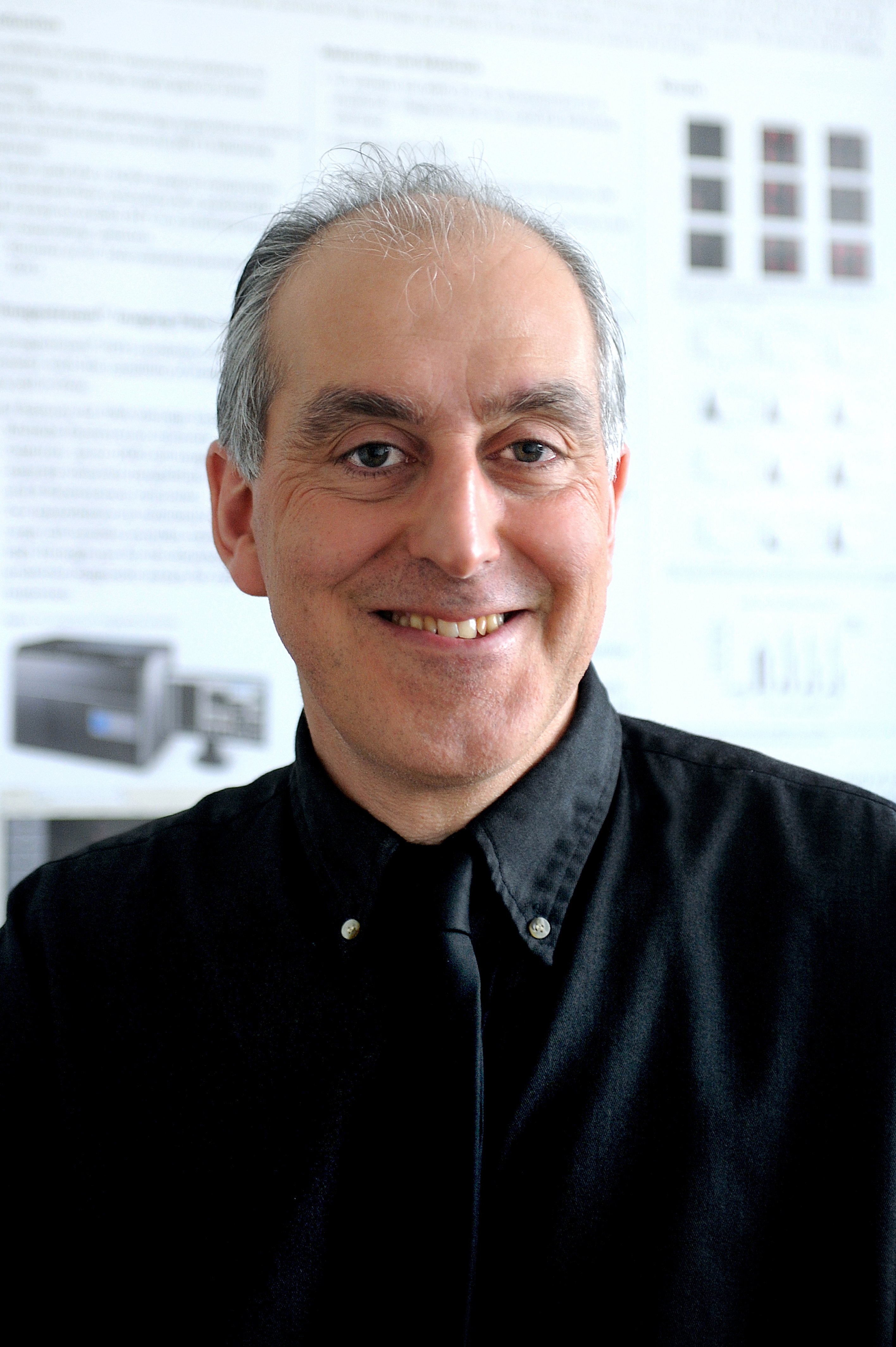 SUMMARY
"Reminiscent of e.e. cummings at his best... The poetry is vivid, generous and life-affirming without even a glance at sentimentalism. It is brave, brilliant and beautiful." Envoi
"Petrucci is somebody working with a lively circumspection in a tradition he's demonstrating not to have been merely an early-to-mid-20th-century exploration." Roy Fisher
Ecologist, PhD Physicist and Royal Literary Fund Fellow Mario Petrucci is renowned for combining innovation with a profoundly human aspect, particularly in the creative dialogue between science and poetry. He is the only poet to have been in residence at the Imperial War Museum and with BBC Radio 3. A prizewinner in the National Poetry Competition and four times winner of the London Writers competition, he is recipient of the Arvon Prize, the Bridport Prize, an Arts Council England Writers' Award, a New London Writers Award, and a 2016 PEN Translates award for his version of Eugenio Montale's Xenia. His Tales from the Bridge, an innovative poetry soundscape commissioned for the 2012 Cultural Olympiad to span London's Millennium Bridge, was shortlisted for the 2012 Ted Hughes Award for New Poetry. He recently delivered a groundbreaking series of poems and study resources to the Poetry Society as part of a major commission in Ecopoetry. Heavy Water (Enitharmon) is the basis of an award-winning film by Seventh Art Productions. Reviewers of Heavy Water have commented:
"This inflicts on the reader the finest sort of shock, not just to the senses, but to the conscience, to the soul…amongst the top five poetry collections to appear this year. It is necessary, cathartic and profound." POETRY LONDON
"Overwhelming. Partial quotation cannot possibly convey anything of the power and haunting music of this sequence which should be read by everyone who has any interest in poetry." VERNON SCANNELL, Ambit 177
"Poetry on a geological scale… a new track for poets of witness." BRENDAN O'CONNOR, Verse (USA).
BIOGRAPHY
Mario originally graduated in Physics at Cambridge and later taught science in a secondary school. He gained a PhD in opto-electronics at University College London, and more recently completed postgraduate studies in the Environment and Literature departments of Middlesex University. He has also been an organic farm-hand in Ireland and a one-man band on the Paris Metro.
Mario is now a freelance writer, educator, researcher and essayist. He is an Arvon tutor, the Imperial War Museum's literacy consultant, a Fellow of the Royal Literary Fund, a Fellow of the English Association, a performance and voice trainer, a teacher and creative-writing tutor, and a signed songwriter/lyricist.
Mario is now recognised across the country for his innovative approaches to residencies and the teaching of creative writing. He is adept at working with adults as well as in schools/colleges, and possesses an unrivalled reputation for his remarkable, diverse and original work in poetry. He is also actively engaged in political and environmental writing. He lives in North London.
READINGS & PERFORMANCE
Mario's work spans an impressive range of subject and style, from serious and formal verse to up-beat performance and experimental poetry. Mario has considerable experience working with audiences of all types and sizes. He has performed with Murray Lachlan-Young on BBC TV for National Poetry Day, on stage with Spike Milligan and with Stephen Warbeck on BBC TV's "Classic Challenge" programme. Mario is a hugely successful and eclectic poetry performer, with past readings at the Voice Box, Poetry Society and festivals/venues across the country. He is a regular host for Poet in the City events.
CREATIVE WRITING & TEACHING
The areas in which Mario can offer particular expertise include:
Performance: Readings & Training
Biculturalism
Schools and Colleges
Workshops and Creative Writing
Publication & Small Presses
Science & Technology in Poetry
War Poetry
Experimental Poetry (ShadoWork)
Environmental Issues
Discussions and Seminars
Contemporary Writing & 'Poeclectics'
Site-specific & Public Poetry
Mario has organised several poetry venues in London which incorporate readings, training and workshops (Blue Nose, writers inc.) and devises and runs a variety of creative writing and literacy courses across the UK, for Arvon, in schools and on the performance scene. He also contributes to international conferences, including those of the British Council.
Major literary and educational events at the Barbican Centre have included Irish Day events, a central contribution to the World Haiku Festival and judging/organising the writers inc./ Barbican annual prose and poetry competition.
POETRY FACILITATOR and INNOVATOR
Mario was a long-term Blue Nose poet and co-founder of writers inc. (funded by London Arts). He has over 20 years' experience of running creative writing workshops and organising residential poetry courses. He was co-founder of ShadoWork, an experimental collaborative poetry group, supported by the Arts Council 'Independent Initiatives Fund' and Awards-for-All to deliver pilot performance schemes nation-wide. More recently, he has co-founded Diorama, a multi-vocal and multimedia performance enterprise. He is also a patron of Survivors' Poetry.
Active on BBC radio (and recently resident at BBC Radio 3), Mario is heavily involved with innovative broadcasting and publishing initiatives, co-founding and editing the burgeoning Perdika Press and continuing to deliver key resources involving science in creative writing.
A tireless experimenter in poetry, Mario has launched at least three new conceptual initiatives on the British poetry scene: Spatial Form, Poeclectics and LiterARTure. Spatial Form draws attention to the effects and influence on readers of the 'Gestalt' (or 'shape') of the poem on the page. As for Poeclectics and LiterARTure, the former describes, engages with, and enacts, the diverse and eclectic tendencies of contemporary poetry, while the latter describes the ways in which a writer can generate 'synaesthetic' effects through the deployment of poetry in three-dimensional space at various public sites.
Mario has immense experience in devising and running residencies for schools and institutions of all kinds. He invented Search and Create, the remarkable Poetry Hunt at the Imperial War Museum, as well as the Thames Poetry Walk in Essex. He is flexible, inventive and always open to new challenges and possibilities.
SCHOOLS & UNIVERSITIES
Mario delivers national INSET for Edexcel relating to the London syllabus for war poetry, and is involved in the Poetryclass initiative (DfEE / Poetry Society) which provides poetry services to all schools in the country. He is a qualified secondary school teacher with an excellent reputation for creative writing in schools.
His 'Poeclectic' take on contemporary writing has been featured in university courses and festivals (Oxford Brookes University and Canterbury) and is featured in the 2nd edition of Routledge's 'The English Studies Book' (2002).
LITERACY & LITERATURE in MUSEUMS
Under the Poetry Society's Poetry Placement scheme, Mario brought about and filled the first ever resident position for a poet at the Imperial War Museum, where he is now Literacy Consultant dealing with creative captioning, applied literacy and family learning. He is now widely consulted as a poet and educator within Museums, formulating and delivering literature-related captions and education projects at the Cabinet War Rooms, the new IWM North site at Old Trafford, the Imperial War Museum at Lambeth Road and the Museum of London.
SITE-SPECIFIC WORK
Mario is a leading exponent for site-specific poetry and has devised a number of successful residencies involving public art, including a Year-of-the-Artist scheme which led to the poetry collection The Stamina of Sheep and the accompanying schools Poetry Study Pack in Essex and Havering.
In 2006 Mario published Fearnought: Poems for Southwell Workhouse following his unique residency at the best-preserved workhouse in Britain. Visitors can see his poems on display at the Workhouse, and there is an exciting Activity Sheet for creative writers and schools which he also produced.
For the 2012 Olympics, Mario was commissioned to write the script for a major poetry installation/ 3D soundscape spanning the Thames (Millennium Bridge).
PUBLICATIONS
See books pages... click here.
OTHER PUBLICATIONS
· Over 800 poems, essays and critical articles in journals and magazines including The Independent, Ambit, Agenda, Leviathan Quarterly, Poetry Wales, The Rialto, Prospice, Iron, Bete Noire, The New Welsh Review, Poetry London Newsletter, Smith's Knoll, Poetry Nottingham, Poetry & Audience, Critical Quarterly and Blade.
· Frequent contributor to: Poetry Wales, Stand, NAWE Writing in Education, Resurgence, Orbis, Envoi, Acumen, Magma, The Frogmore Papers, Tabla, etc.
WORK IN OTHER MEDIA
Half Life: a Journey to Chernobyl, a film by Seventh Art Productions (2006).
Appearances/commissions for Radio 4, Radio 3 and the BBC.
D-Day libretto for Stephen Warbeck broadcast on "Classic Challenge" (BBC TV).
Poem and audio for BBC World News Online (4th October 2001).
Poems in The Independent and The Spectator.
Interviews & poems for Kaleidoscope and Nightwaves.
Public poems for Essex/Havering and for the Thames (Thames Chase).
Poems accompanying public sculpture (London Arts) and sites of historic interest (YOTA).
ANTHOLOGIES, JOURNALS & EDITING (a selection)
Mission Possible: The Study Skills Pack, Royal Literary Fund.
Three Hot Drops of Salmon Oil: the artist and the self in the aftermath of Chernobyl, Interdisciplinary Science Reviews 31:3 (Sept 2006).
Making Voices: Identity, Poeclectics and the Contemporary British Poet, New Writing 3:1 (2006).
Curates and Bishops: on poetry residencies, radio science and first things, Interdisciplinary Science Reviews 30:4 (Dec 2005).
Ask Not What Poetry Can Do For You... Acumen 53 (2005).
Sustainability and Community, in Newtopia (USA).
Articles on WB Yeats, emagazine, Numbers 26/ 34 (December 2004, December 2006).
Spatial Form, Poetry News (Autumn 2004).
Late September (9/11), Writing the Bright Moment (a creative writing source book), Roselle Angwin 2005.
Poetry Book Society Bulletin, Pamphlet Selector 2003-2005.
Exposing the Invisible (Chernobyl), Writers' Forum (April 2004).
Cross-Talk, Mutation, Chaos: Scientific Analogies for Textual Reception, Technotopias Conference, July 2002.
Poetry in Crisis? Literature Matters 31 (British Council, Spring 2002).
Sustainability - Long View or Long Word?, Social Justice 29:1 (2002).
Featured in The Arts Council of England: 2002 Writers' Awards Anthology.
Featured in: The Forward Anthology, 1996/7.
Guest Editorial, The Environmentalist (2002).
The Gift - New Writing for the NHS (David Morley, Stride).
The English Studies Book (Rob Pope, Routledge, 2002).
The Poet's View (Gladys Mary Coles, Headland).
Writers in Schools - Millennium Anthology (Thurrock Council).
An Idea of Bosnia (Autumn House, 1996).
War, Literature & the Arts (2002, An International Journal of the Humanities)
Public Art Journal - 'Anaesthesia or Synaesthesia?' (October, 1999).
The FIAF Nitrate Book (Imperial War Museum Publications, due 2002).
Lost London - 2000 Years of London (The Poetry Society & The Museum of London).
The Bound Spiral - 10 years' editorship.
Various articles and papers on Philosophy, Science and the Environment.
FURTHER INFORMATION
& BOOKINGS

copyright mario petrucci 2001